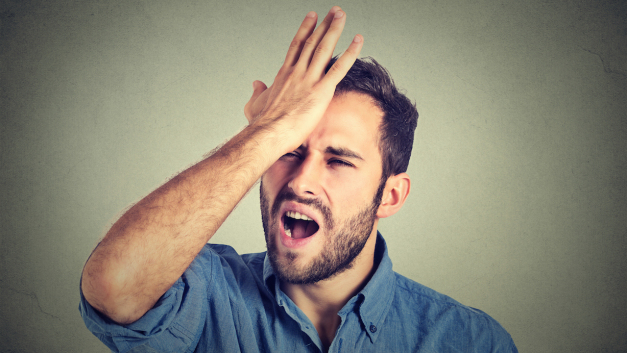 Selling a home has some typical challenges. Maybe the couple down the street just listed their house, which has a gorgeous updated kitchen. Or maybe you're getting transferred and you have to sell and find something new in your new city in what seems like an impossibly short amount of time.
Whatever the circumstances, you want the sale to go as smoothly, and take place as quickly as possible, at the right price. In fact, if you'd like to know the value of your home in the current market instantly, visit my home valuation tool website now. And homeowners, here are 7 things you don't want to do.
1. Don't Take Your Own Photos
How important are house photos? Many buyers won't even look at a listing that doesn't have them. The same holds true for poorly taken photos that don't adequately show the home. We've talked before about the National Association of Realtors® (NAR) survey that showed that homebuyers rate photos as the feature they use most when searching for a home online.
"Home sellers used to count on curb appeal to make a good first impression on potential buyers," said HGTV. "Now, with 80 percent of homebuyers starting their house hunt online, a home's 'pix appeal,' or how good it looks in photos posted on the Internet, is taking over as the top way to impress buyers off the bat."
To put it another way: "Here's a shocker: Most of the listings with bad photos also have wording like 'price lowered!' 'Marked down!' and 'Priced to sell!' in the listing – all signs that the phone isn't exactly ringing off the hook," noted camera store Adorama. "Could it be that the lousy photos of these properties are turning away potential clients?"
The easy answer is yes.
2. Don't Try To Sell Your Home By Yourself
According to the National Association of Realtors, 87 percent of buyers purchased their home through a real estate agent or broker – a number that has been rising consistently since 2001 when it was just 69 percent.
The reason: Homes sold with a Realtor get a higher sales price: "The typical for sale by owner (FSBO) home sold for $210,000 compared to $249,000 for agent-assisted home sales," said NAR. Homes listed with a real estate agent also sell weeks earlier than FSBOs.
3. Don't Argue With Your Agent About Price
Two things are irrelevant to your listing price: What you feel you should be able to get for your home, and what your neighbors across the street with the updated kitchen and oversized lot got for their home. So is what you currently owe on your home.
It's your agent's job to research the area, the market, recent sales and new listings, and come up with a smart pricing strategy to get your home sold.
If you disagree with the listing price your agent recommends without a legitimate reason (like you've found real comparables that weren't part of your agent's research or listing presentation), there might be trouble brewing.
4. Don't Trust Zillow As The Word of God
In a nutshell, using Zillow (as well as Redfin and Trulia) to determine your home's value, is dangerous because their price estimates are off. And not by a little.
Zillow says it's off by 8 percent on their "Zestimates," but that doesn't come close to the L.A. Times report that found Zestimates can be wrong by as much as 61 percent depending on the house and the location. A recent study found that their average Zestimate is off by $14,000.
5. Don't Follow Prospective Buyers Around While They're Touring Your House
Buyers hate this, plain and simple. If they have questions, they will ask. Shadowing them will only make them feel uncomfortable, which isn't likely to result in a sale.
6. Don't Refuse To Negotiate
If there's one thing you can count on during a home sale, it's that there's going to be something to negotiate. Even if both parties immediately agree on the sales price, there could be issues that are uncovered during the inspection, or conflict surrounding the close of escrow and move-in dates. Your inflexibility could end up in a cancelled escrow.
7. Don't Ignore Youre Agent's Request Ro Fix Up (Or Clean) Your House
Staged or prepared homes sell faster and for more money. So do updated homes. But that doesn't mean you have to shell out a bunch of money. Depending on the condition of your home, it could take as little as a good scrub down and a little decluttering to make your house shine.
Your agent will undoubtedly have suggestions to make your house more saleable. Listen to them. Even if it's uncomfortable to hear that your house isn't as tidy as it should be or that your décor style maybe isn't what buyers are looking for, it's in your best interest to make the recommended changes.
If you'd like to know what your house is worth in the current market, I'm happy to provide you a FREE instant home valuation report with a list of comparable properties that have recently sold, as well as the value of your own home. Simply visit my free valuation website to find out your home value now.
Information from article by Elaine Quigley, CBR, CRS, GRI, Westborough, Mass.