As interest rates start their climb back to "normal" levels after nearly a decade of being historically low, many potential homebuyers are understandably concerned about how rising interest rates may affect their ability to purchase a home.
For over a year I've been telling my buyer clients that the time is now! Every moment we wait could potentially mean higher interest rates for them.
While interest rates are at their highest in over 8 years, it's not all bad news though. Interest rates are still well below the levels seen 10 years ago, 20 years ago, and are extremely low to the interest rates seen in the 1980s.
"Rates are still low by historical standards, helping make mortgage payments affordable for many, but the wallet might take a hit if rates continue to go up," says Freddie Mac Deputy Chief Economist Len Kiefer.
But what do rising interest rates mean for the average buyer right now? Assume a person buys a home with a 20 percent down payment, takes out a $160,000 mortgage and is getting a 30-year fixed-rate mortgage.
At a 4.5 percent interest rate, the monthly payment would be $811 with total interest paid over the life of the loan being $131,851.
With a 7.5 percent interest rate, the monthly payment would be $1,119 with a total interest paid of $242,748.
With an 18 percent interest rate, the monthly payment skyrockets to $2,411 with a total interest paid of $708,081.
If rates jump a half percentage, buyers will pay a bit more each month, which isn't ideal, but the added expense will unlikely be a deal-breaker. However, if rates jump to the levels they were in 1981 (an average of 18 percent), people can expect to pay a whopping $1,600 more per month, which may cause them to think twice about taking the plunge into homeownership.
While no one is expecting interest rates to get back to double digits, they certainly could be back in the 6-8% range for a 30 year fixed mortgage within in the next 12 months.
So your best rule of thumb: if you are thinking about buying a home in the next year, call or email me today. Let's put together a plan to help you make the most of your money both short term and long term.
And if you'd like to get advice from a lender, contact my go-to lender Patrick Srichaiyan. He's among the best around! Let him know that Chris Winn sent you.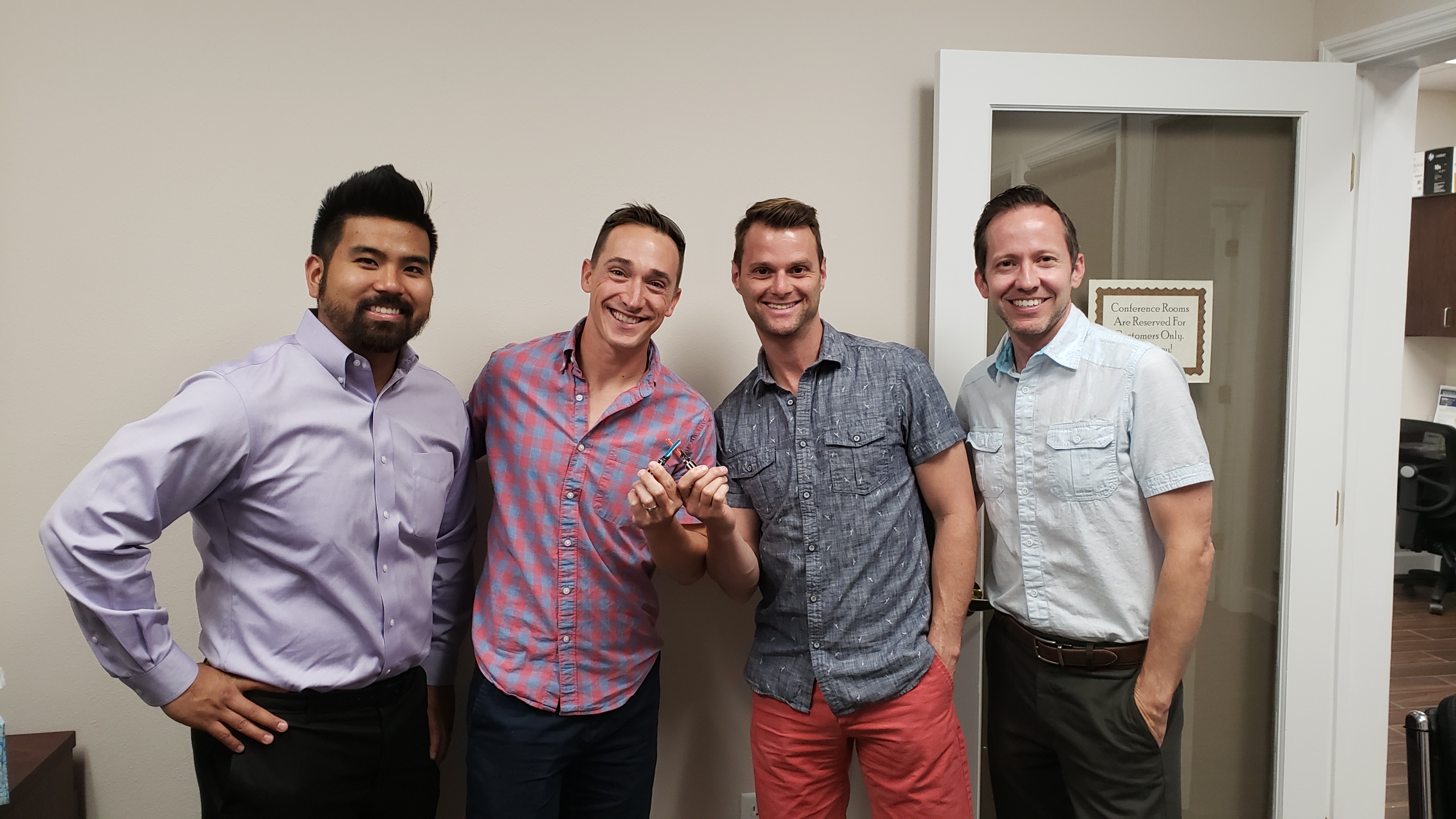 Patrick and I at a recent closing with our clients!